The Top Disposable Vape Brands for an Enjoyable Vaping Experience
Disposable vapes have become a popular choice for those looking to break free from traditional smoking habits. These sleek, easy-to-use devices offer a wide range of delicious flavors and a hassle-free experience. In this article, we'll explore the rising popularity of disposable vapes and introduce you to the top brands leading the way in the industry.
Why the Popularity of Disposable Vapes Is on the Rise
The surge in popularity of disposable vapes can be attributed to several key factors:
1. User-Friendly:
Disposable vapes are incredibly easy to use. You can start vaping right away without any complicated setups or buttons to worry about.
2. Cigarette-Like Experience:
Many disposable vapes are designed to mimic the sensation of smoking a traditional cigarette, making them a preferred choice for those transitioning from smoking.
3. Low Maintenance:
Unlike traditional vaping devices, there's no need to clean or refill disposable vapes. When the e-liquid is depleted, you can simply dispose of the device.
4. Cost-Effective:
Disposable vapes are often more affordable than other vaping options, making them accessible to a broader range of consumers.
5.Variety of Flavors:
The market offers a wide array of flavors to suit different preferences, ensuring a satisfying vaping experience.
6. Portability:
Disposable vapes are small, lightweight, and easy to carry, making them a convenient choice for on-the-go vaping.
7. Smoking Cessation Aid:
Some individuals use disposable vapes to help them quit smoking, as they provide a similar experience without the harmful effects of traditional cigarettes.
The 6 Most Popular Disposable Vape Brands
Let's take a closer look at the top five disposable vape brands that have garnered praise for their product quality, innovation, and flavor variety:
1. JUUL Vape
JUUL Labs, the company behind the JUUL device, was founded by Adam Bowen and James Monsees in 2015. Their primary objective was to provide smokers with a safer alternative to traditional cigarettes. JUUL's design reflects this intention, mimicking the look and feel of a cigarette. Its compact size, simple operation, and appealing flavors made it a game-changer in the vaping industry.
The JUUL device relies on JUUL pods, which are small, pre-filled cartridges containing a variety of e-liquid flavors like mint, mango, and tobacco. These JUUL pods are a crucial part of the vaping experience, ensuring that users can easily switch between flavors. The device is powered by a rechargeable lithium-ion battery, providing the necessary energy to activate the JUUL's unique heating element. Unlike traditional e-cigarettes, the JUUL employs a temperature-regulated system to prevent overheating, making it a safer option for those who enjoy JUUL vaping. Recharging the device is effortless with the JUUL's USB charger, guaranteeing that users can consistently enjoy their JUUL vape with minimal interruption.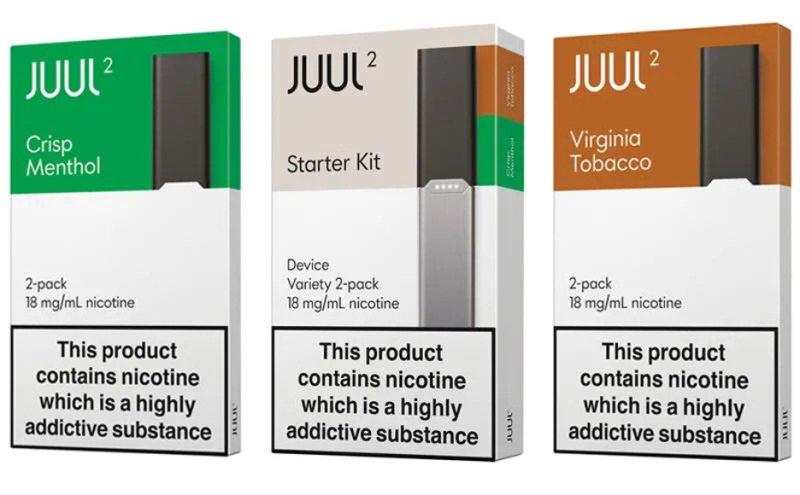 2. ISGO Bar Diposable Vape
ISGO Bar has been a pioneering brand since its inception in 2012, known for its unwavering commitment to delivering unparalleled disposable vaping experiences. Their relentless pursuit of innovation and excellence shines through in their product range. With an unwavering focus on impeccable craftsmanship, ISGO Bar devices artfully blend e-liquids, nicotine, and flavors to consistently produce a velvety and gratifying vapor.
Shenzhen Baish Technology Co., Ltd. is the mastermind behind these cutting-edge vaping devices. ISGO's disposable vaping products boast remarkable features, such as eye-catching lightweight designs, a quick-recharge 650mAh battery that ensures enduring usage, advanced MESH Coil technology, a capacious e-liquid tank, an extensive array of flavors, and much more.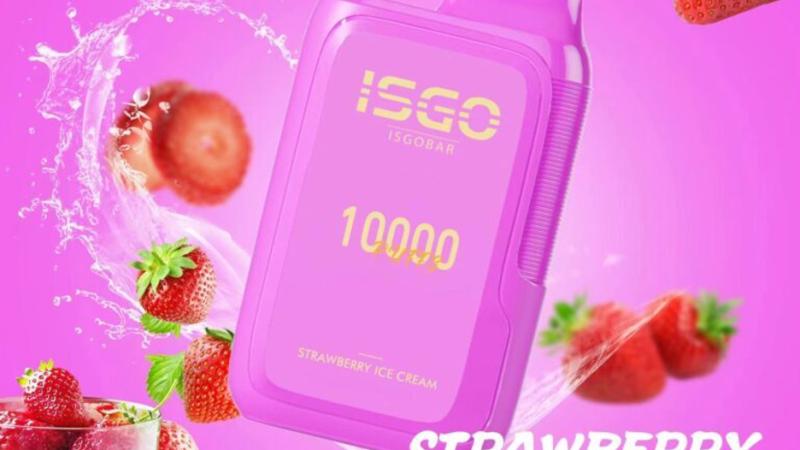 3. Tugboat Disposable Vape
Tugboat has maintained a prominent presence in the disposable vaping landscape for well over a decade. Acknowledging the diversity of vapers and their unique preferences, Tugboat, an established vape manufacturer with a legacy spanning numerous years, has earned a stellar reputation for its unwavering commitment to product excellence and an extensive palette of flavor options. Their e-liquids, meticulously crafted with premium ingredients, cater to a broad spectrum of vaper preferences, offering a wide range of nicotine concentrations.
Tugboat's offerings encompass a diverse array of vape types, each tailored to cater to different tastes. The Tugboat EVO vape series embodies innovation and versatility, the XXL series ensures long-lasting enjoyment, the Plus series caters to on-the-go vapers, and the Mega series is a symphony of robust flavors. The V2 and V4 series, marked by their user-friendliness and adaptability, further augment the brand's appeal. With an extensive assortment of flavors and nicotine levels, Tugboat indeed has something to offer every vaping enthusiast. Their commitment to using quality ingredients and crafting user-friendly vape solutions positions Tugboat as an exceptional choice for vapers of all preferences and backgrounds.
4. Elf Bar Disposable vape
In the 2022 Ecigclick awards, Elf Bar, the outstanding disposable vape brand, secured a remarkable third-place position. Vapers turned out in significant numbers to cast their votes, and Elf Bar emerged as the leading disposable vape. This victory can be attributed to several crucial factors, including its user-friendliness, meticulous preparation process, long-lasting battery life, substantial vapor production, and above all, its exceptional taste.
Elf Bar unquestionably excelled in meeting all of these criteria. Elf disposable vape Bars have firmly established themselves as one of the most sought-after options in the world of disposable vapes. So much so that they have become synonymous with high-quality disposable vaping products. The secret to their success lies in their exceptional ease of use, requiring no prior vaping experience.
Discover why Elf Bars have gained such widespread acclaim; they are designed with simplicity in mind, making them the ideal choice for both newcomers and experienced vapers alike.
5. VOOPOO
The VOOPOO disposable vaping device is a remarkable choice, blending versatility and style seamlessly. This robust device boasts a leak-proof design, ensuring a reliable and hassle-free experience. VOOPOO stands as a prominent name in the electronic cigarette industry, celebrated for its constant innovation and exceptional customer service, both nationally and on the global stage.
A proud member of the high-tech ICCPP family, VOOPOO is engaged in the entire spectrum of product development and sales. Renowned for their trailblazing innovations and a commitment to customer satisfaction, VOOPOO has been a key player in the vaping industry since 2014, garnering the loyalty of over 30 million devoted customers who entrust them with their vaping needs. The company's strong team also places a high priority on social responsibility.
So, why opt for the VOOPOO device? Not only does it flaunt a sleek and convenient design with a built-in carrying loop, but it also offers durability and lightweight convenience due to its choice of materials. The battery life is impressive, featuring rapid charging capabilities. With customizable settings to match your preferences and a button-free, user-friendly design, this device makes vaping a breeze. Refilling is a simple and mess-free process, enhancing the overall vaping experience.
6. Nerd Bar
If you're wondering whether the Nerd Bar vape is the right fit for you, the unequivocal answer is a resounding "yes." This unassuming and lightweight disposable vape is engineered to deliver a seamless vaping experience with a long-lasting battery, ensuring all-day enjoyment along with a satisfying dose of nicotine. Its compact design conveniently slips into your pocket and offers a delightful array of flavors tailored to your palate, featuring a 2% salt nicotine content.
The Nerd Bar vape collection presents a tantalizing range of pre-filled fruit, menthol, ice, and tobacco flavors, each offering an irresistible burst of taste. While some may find the flavors slightly more tangy than expected, the exhale maintains an exceptionally smooth profile.
Notably, the new Nerd Crystal 5500 disposable vape has garnered unparalleled popularity in Dubai, making it a recent must-have item, swiftly rising above other alternatives. This exceptional vape stands out for its cost-effectiveness, user-friendly operation, and eye-catching design, solidifying its status as the preferred choice among vapers.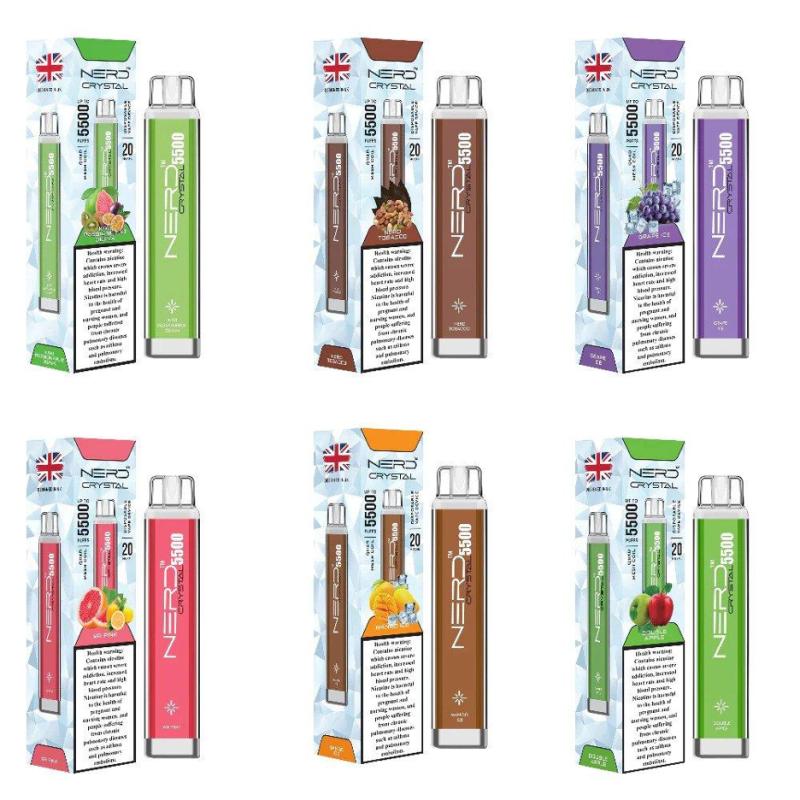 Final Thoughts
We trust that our comprehensive exploration of the most sought-after disposable vape brands will guide you toward the perfect high-quality vaping device. Within this diverse array of brands, each one presents a unique offering, whether it's the hallmark of simplicity, exceptional durability, tantalizing flavors, or unparalleled user-friendliness.
In the realm of disposable vaping, the best brand choice ultimately hinges on your individual preferences and vaping style. To embark on your vaping journey, we encourage you to explore these remarkable options, ensuring you find the ideal match for an enriching and satisfying vaping experience.
---
More to Read:
---