How to Choose a Good Vape Starter Kit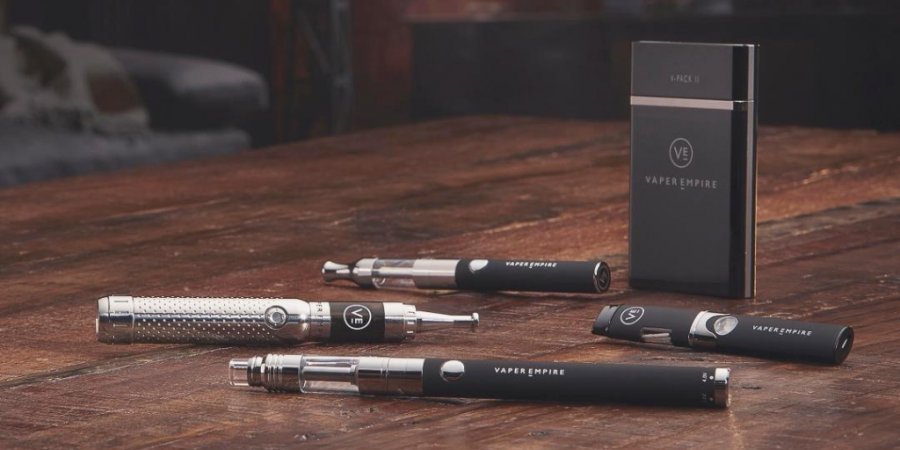 This beginner's guide to choosing a good starter kit to begin vaping with is here to help you select a kit that's well suited to your individual needs as a new vaper. Because we're not all the same, we don't all want the same vape kit to get started with. Vape manufacturers understand this reality and deliver products accordingly. The result is an endless stream of new devices with different features and new vape juice flavours. When buying a kit that includes both a vaping device and vape juice, it's important to choose the right kit and select the right juice to accompany it, as doing so will help ensure a successful switch from smoking to vaping.
What Your Starter Kit Should Come With
Not all starter kits include all of the things that you need to begin vaping, which sounds ludicrous but it's true. Many kits only include a device, charger, and related components like empty pods. What's missing? Vape juice. Not all kits include the e-liquid that you need to start vaping so it's important to make note of whether a kit you're considering does or does not include juice because if it does not then you will need to make sure to buy some so that you can start vaping when your kit arrives.
Vape starter kits that come with vape juice are ideal for new vapers because they include everything required to begin vaping without any exceptions. Missing a critical ingredient like vape juice is not helpful to new vapers, especially those who don't realize they're buying a kit that doesn't come with something so important as the juice that's needed to vape. This is made particularly unreasonable by vape retailers and manufacturers who refer to their vaping device kits as "starter kits" despite their lack of vape juice. A proper starter kit should include absolutely everything needed to start vaping, which quite obviously means that there should be vape juice in the kit.
Here is a rundown of what a good starter kit for vaping should come with:
Vaping device (e-cigarette/vape)
Battery charger
Vape Juice
Replacement parts
When buying a starter kit, it's likely safe to assume that the device is powered by a battery and that it's rechargeable. As you should always try to use the charger that the manufacturer provides, vape kit manufacturers should always include a charger designed to work safely with the vaping device found in the kit. Many manufacturers include only a charging cable, often a micro-USB or USB charging cord that can be plugged into any USB port to charge the device. Some go a step further and include an electrical outlet adapter so that the vape can be charged via a wall outlet.
If the kit does not come with vape juice...
Kits that don't come with any e-juice are fine to buy but doing so complicates matters a bit. Without juice included, new vapers who don't already have juice will need to procure some on their own. Most retailers that sell kits also sell juice so if the kit you're contemplating buying doesn't come with any then you can likely buy some wherever it is that you're shopping, which leads us to the next part of this guide to buying a starter kit: juice buying.
How to Choose Your New Vape Juice
Vaping liquid for your device is a necessity and there is a great deal of different juices to choose from. Where to start? First, start with the type. You need to figure out what type of device your juice is for. If it's included with your kit, you can probably skip this step. Otherwise, you will want to know if it's suitable for the device that you're buying. If you're buying a kit that includes a sub-ohm vape, you may want to avoid vape juices made with nicotine salts unless you intend on vaping at a very low nicotine strength, otherwise, the vapour could be too harsh to comfortably handle.
Get the Right Strength!
Once you've determined which type of nicotine is best for you and your device, the next step in finding a good juice is to determine what nicotine strength is most appropriate for you. When choosing a strength, it's wise to remember that while 5% nicotine strength e-juice has been normalised to an extent by its widespread use in single-use (disposable) vapes and popular pod devices, this is a relatively high strength that correlates with 50mg/ml. In Canada, the nicotine strength of vaping products is limited to 20mg/ml. The same is true for the United Kingdom. This hopefully will give you some context in regards to nicotine strength.
Here's an overview of nicotine strength:
Low: 1-5mg/ml
Medium: 6-17mg/ml
High: 18mg/ml or higher
Determining Your 'Best' Vape Juice Flavours
Figuring out the best vape juice to vape is like figuring out which foods you like. Do you enjoy sweet apple vape juice or do you want something sour like strawberry lemonade? With vaping, both of these flavours are options along with countless others. Due to the sheer volume of flavours available on the open market, it's proven useful to categorise flavours like so:
Desserts
Drinks / Sodas
Tobacco
Menthol
Fruits
Candy & Sweets
Pastries
Iced
While most of those are obvious, the last one, "iced", is not quite as obvious. What this means (in vaping lingo) is a vape juice that has menthol added to it. Adding menthol makes the vapour feel cool when it's inhaled and gives it a stronger sensation of hitting the rear of the throat. Iced flavours are super popular, as are many of the other categories.
For smokers who are new to vaping, menthol and tobacco can be obvious first choices but the other flavour categories are worth exploring as well. Research conducted some time ago showed that a lot of vapers start with traditional flavours like tobacco and then later find themselves more interested in vaping sweeter vape juices.
Ultimately, the flavours that are going to work best for you aren't necessarily going to be the ones that are best for someone else so you should test different flavours based on what you think you might like to find the ones that are most enjoyable to you. If you have friends who vape, they may be able to help you test different flavours. It's also possible that there's a flavour bar at your local vape establishment that will let you test different flavours before committing to purchase them. Do that if you can. And if not, just test as many flavours as you can to find what works best.
How to Choose Your Ideal Vape
There are plenty of guides to choosing the right type of vape that can steer you towards the correct type for your needs. While these can be helpful initially, you may find later that a different type works best for you. Popular types of vapes today include:
Pod Vapes
Single-use (disposable) vapes
Vape Pens
Cig-A-Likes
Box Mods
Squonkers
Disposable vapes and pod systems are both serious contenders for the most popular but the high-tech box mods and original e-cigarettes (cig-a-likes) are both extremely popular as well. Whichever type you choose is going to serve you at least slightly differently. Disposables will prove costly over time while anything that's refillable will typically prove to be less expensive to operate. Choosing a less expensive option upfront can help save you considerable amounts of money as the months turn into years and the years become decades.
Ultimately, the type of vape that works best for you is going to depend on what you as a vaper are looking for in a device.
These are factors you should weigh when choosing a vape:
How easy it is to use
How much it costs to buy and use
What actions are required to maintain it
How powerful it is
What features it has
Whether it's refillable and/or rechargeable
In the end, choosing a vape is a very personal experience because your wants and needs may differ greatly from other vapers. It is wise, however, to rely at least on part on expert advice, which can obtained to varying degrees of reliability from such sources as experienced vapers and vape shop employees.
---
More to Read:
---